Vitamin B2 Riboflavin
New Roots Herbal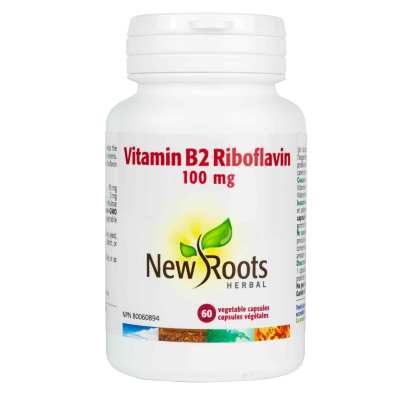 SKU: NRH-905
Each plant-based, non‑GMO capsule contains 100 mg of vitamin B2 as riboflavin and riboflavin-5′‑phosphate (R5P).
Take 1 capsule daily or as directed by your health-care practitioner.

Serving Size: 1 capsule
Amount Per Serving
100mg

Other Ingredients: Vitamin B2 (riboflavin-5′‑phosphate sodium)
If pregnant, nursing, or taking prescription drugs, consult your healthcare professional prior to use.

It looks like there are no similar
products available